Can Dental Bonding and Contouring Fix a Chipped Tooth?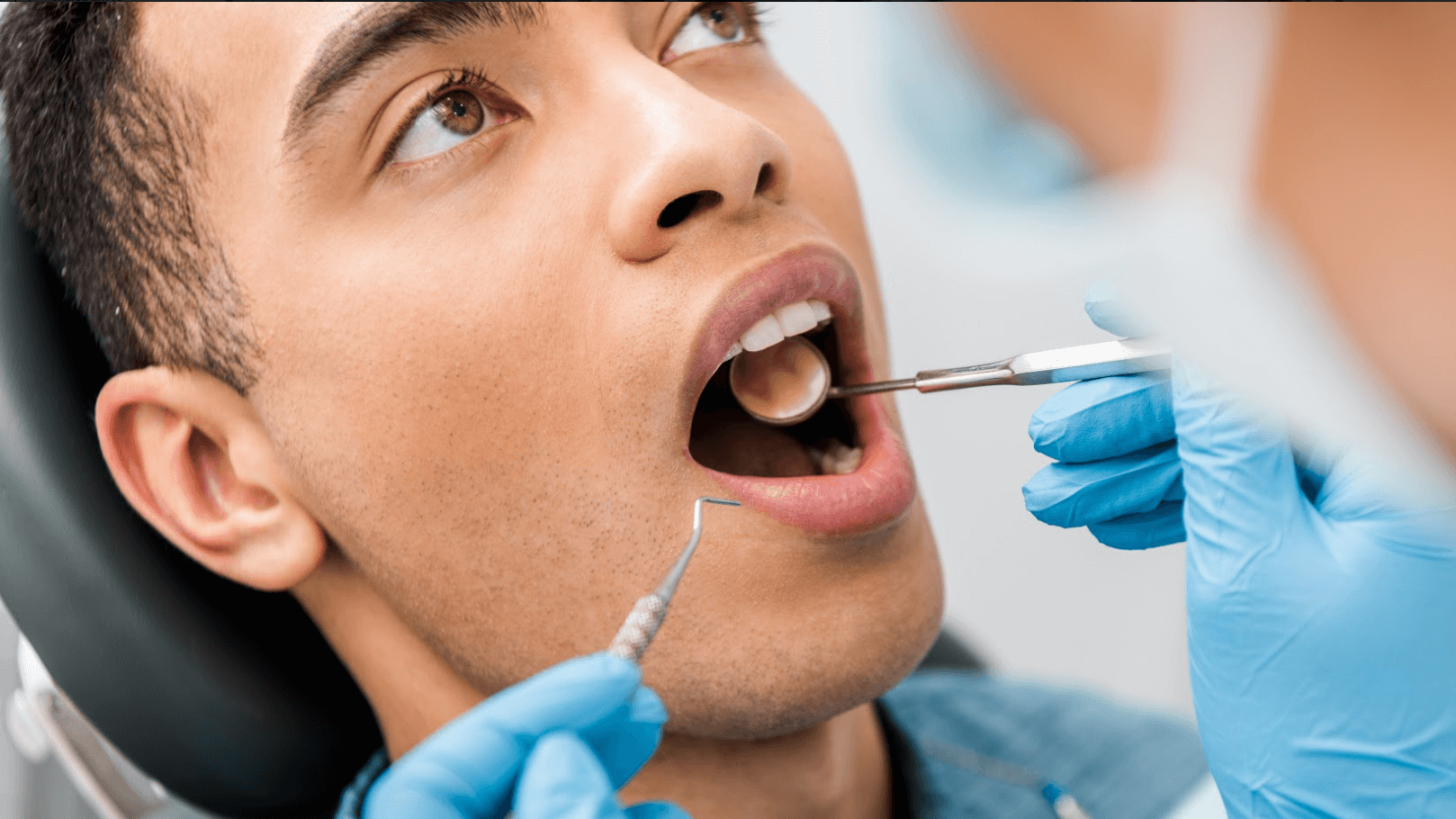 A chipped tooth might make you self-conscious, but it's a problem that can be fixed with proper treatment. One popular option for chipped tooth repair is dental bonding and contouring.
At Tupelo Smiles in Tupelo, MS, Dr. Richard Caron, Dr. John Kenney, and Dr. Emilie Caron Russell are skilled at helping patients get the dental repairs they need to restore their smiles. Keep reading to learn how we use dental bonding and contouring techniques to repair a chipped tooth.
What are dental bonding and contouring used for?
Dental bonding and contouring are options for repair after chipping a tooth after eating hard foods, biting your nails, or having an accident (like a sports injury or car accident).
A chipped tooth affects not only your smile but also your oral health. It can lead to sensitivity, affect your bite, and even make the tooth more vulnerable to decay or breakage. That's why it is essential to fix it as soon as possible.
What does the process of dental bonding and teeth contouring involve?
Dental bonding and contouring are minimally invasive cosmetic procedures that can be completed in a single office visit. The procedure typically requires no anesthesia or drilling, and most patients experience little to no discomfort during or after the procedure.
During the dental bonding procedure, our dentists will apply a tooth-colored composite resin to the surface of the tooth. The resin is then sculpted and shaped (contoured) to fill in the chipped area and blend in with the surrounding teeth. Then, the resin is hardened with a special light, which bonds it to the tooth to provide a durable, long-lasting restoration.
The benefits of dental bonding
Another benefit of dental bonding and contouring is that it's generally an affordable choice for chipped tooth repair, compared to more invasive procedures such as dental crowns or veneers.
In addition to the cosmetic benefits of bonding and contouring, the process also improves the tooth's biting and chewing function, as well as its overall strength and durability. It's also a great natural-looking tooth repair option for those who want to retain the original tooth and ensure it doesn't stand out when they smile.
The process usually takes just one visit to the dentist and can be done without the use of anesthesia. This makes it an excellent option for those who are hesitant about more extensive dental work.
Is dental bonding right for everyone with a chipped tooth?
The procedure is typically used for minor chips that affect the outer layer of enamel. But it's important to consult with Dr. Caron, Dr. Kenney, or Dr. Russell to see if it's an option for you.
At Tupelo Smiles, we explain your choices and why you might want to consider each one. Some people may even choose a more extensive procedure like a veneer because they prefer the aesthetics or longevity of that option.
The ability to use dental bonding to fix a chipped tooth ultimately depends on the severity and location of the chip. If the chip is significant — for example, it extends into the underlying dentin or the damage that affects multiple surfaces of the tooth — you may require a dental crown or veneer.
Repair a chipped tooth with dental bonding and contouring in Tupelo, MS
At Tupelo Smiles, Dr. Richard Caron, Dr. John Kenney, and Dr. Emilie Caron Russell are here to help patients restore their smiles. We'll guide you through the dental bonding and contouring process of tooth repair to ensure you're happy with the results.
Schedule an appointment at our office in Tupelo, MS today, and let us put a smile back on your face.