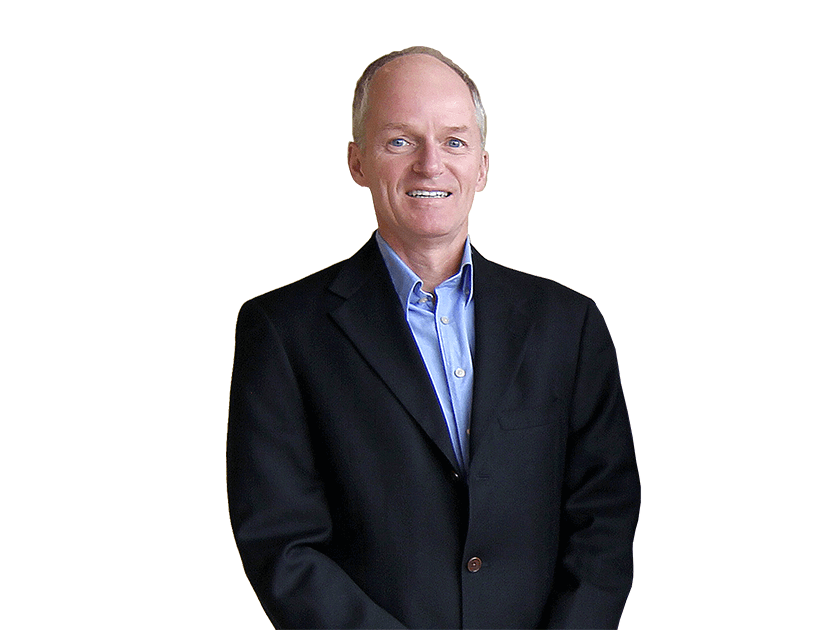 Dr. Richard A. Caron graduated from the University of Mississippi in Oxford before attending the University of Mississippi School of Dentistry in Jackson. Showing a strong passion for dentistry early on, he graduated fourth in his class of 50 dental students. Dr. Caron chose to strengthen his dental education and knowledge base by successfully completing a rigorous two-year general practice residency at Strong Memorial Hospital in Rochester, NY where he served as Chief General Dental resident during his second year. Following his residency, Dr. Caron returned to Mississippi and began providing general and cosmetic dental care for Tupelo, MS residents alongside Dr. John Bryson, who has since retired. He has proudly served the oral health needs of his patients at Tupelo Smiles ever since.
Professional associations
Dr. Caron is a life-long scholar and completes between 75 – 100 continuing education hours each year in courses covering all facets of general dentistry, from dental implants to pediatric dentistry. In addition, Dr. Caron is one of only 300 accredited members of the American Academy of Cosmetic Dentistry (AACD.) A member since 2004, the AACD is the only dental organization in the world that offers credentials in cosmetic dentistry. To remain a leader in his craft, he stays current on the latest techniques and procedures and is an active member of the following professional organizations:
Accredited Member, American Academy of Cosmetic Dentistry (AACD)
Fellow in the Academy of General Dentistry (FAGD)
American Dental Association (ADA)
Mississippi Dental Association (MDA)
American Orthodontic Society (AOS)
Specialties and Expertise
Dr. Caron is a highly credentialed and experienced cosmetic and restorative dentist who has studied extensively under some of the most renowned educators in the industry. He has completed continuums at the highly acclaimed Kois Center, the Dental Arts Center, the Eubank, and Cosmedent Center for Esthetic Excellence and has distinguished himself among his peers as a leader in the areas of cosmetic and restorative dental care. Dr. Caron also maintains all-encompassing knowledge and training in Itero and CEREC technology and has completed all available continuing education courses in this area to date.
Dr. Caron has been a resident of Tupelo, MS since 1988 where he and his wife, Kim, have proudly raised their two children, Emilie and Josh. When he is not in the office treating his patients, Dr. Caron enjoys supporting his kids in their activities, reading a good book, snow skiing (as it is called in the South!), and boating. Committed to a healthy lifestyle, he has also been an avid runner for 31 years. Dr. Caron has four successful marathons under his belt and looks forward to completing more in the future!
Reviews
"I always have a great experience when I go to Tupelo Smiles. They take great care of me and Dr. Caron makes sure my teeth, gums and mouth stay healthy. Tupelo Smiles has the latest and greatest innovations in dentistry!"
J.K.
Facebook
"My first visit was today, but my mom has been seeing them for several years. We are very impressed. Dr Caron makes sure he goes above and beyond to help his patients. The girls that assist him are very nice as well! Molly at the front desk was exceptional and so was Amber the dental hygienist!"
A.R.
Facebook
"I really dislike the dentist. Some people dislike clowns I can't stand the dentist. I've been traumatized with picks, needles and drills. I found Tupelo smiles after I left my dentist for lack of communication. How can u talk to me about x-rays when ur behind me talking to the back of my head, I can't see you and you haven't even shown me what ur talking about?? So sat in Tupelo Smiles office beside the Keurig machine, looking at the saltwater fish tank, filling out my for...m on their HP tablet thinking great here we go again another money bleeding dentist. I meet the staff who are very friendly but still not my dentist. Several employees have been there >20 yrs. Impressive. Answered a bunch of questions of course asked me about tooth whitening and $4000 braces. Waiting. Then in comes the dentist? Where's the hygienist, just clean my teeth and be done with it..... He proceeds to discuss things with me and does one of the most thorough exams ever checking for oral cancer? Wow that's a first. He explains everything he's looking at. What's the catch? I know he's gonna order these big x-rays and bill my insurance. Nope he's gonna get them from the other dentist and just get a couple for a cavity survey. Surprising. Then they put a lead protector on me and a thyroid protector? I haven't seen one of those since medical training. No dental office ever has protected my thyroid. Being in the medical field I've asked several times about radiation exposure and was told nowadays it's less than UV exposure of the sun. So why do u still leave the room? Last but not least he pulls out his Canon looking camera and takes several close up gum and teeth pics to keep on file. Then I get a complementary tooth mold and whitening kit. ??? No charge. I didn't even get a cleaning. My next visit will be a thorough cleaning with discussion of x-rays. Wow. Dr. Caron earned his title of DMD. He gained my trust and established a great relationship. Tupelo smiles is very thorough, caring and concerned for your well being. This is the first "physician of teeth" I've ever truly met. Thank you Tupelo......just another reason to love living here."
R.W.
Facebook
"Dr. Caron and his staff are always so kind to me!"
A.H.
Facebook
"Really love this place. Amazing experience. Dr.Caron and staff are great!!!"
T.B.
Facebook