At Tupelo Smiles Family and Cosmetic Dentistry, we believe that delivering excellence in dental care starts with having the best team around. Each of our friendly team members is dedicated to delivering top-quality care to our patients every day, regardless of their needs. We complete several continuing courses each year so that we may always bring our patients the latest in advanced dental technology and patient care options. We look forward to helping your family enjoy healthy smiles for life!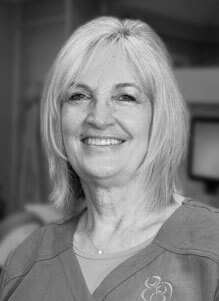 Susan Wilson: Office Manager and Facilitator
As a member of the team for 35 years, I am blessed to work with great dentists, wonderful patients, and the best group of people imaginable! I have a wonderful husband, three children, a lot of grandchildren, and even some great-grands! When not at work, there is a good chance you will find me at home working in my yard or reading a book.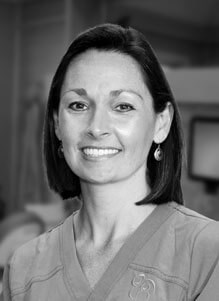 Harmony Sheffield: Office Staff
For the last 17 years, I have enjoyed working at Tupelo Smiles in different capacities within this amazing practice. My husband, Matt, and I have two boys and a dog. Apart from helping patients achieve healthy smiles, I enjoy family time and tailgating at Ole Miss football games.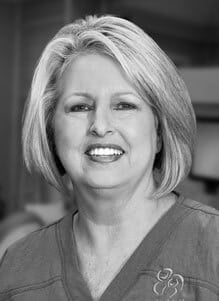 Debbie Shields: Office Staff
I joined the Tupelo Smiles team 22 years ago and love being a part of this dental family. I am happily married and have two children and four grandchildren, and treasure spending time with my loved ones. Along with a passion for helping patients, I enjoy watching Mississippi State football, traveling, and cooking.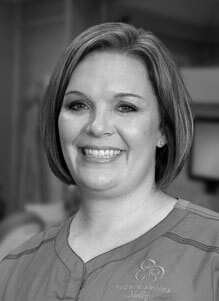 Molly Strawn: Office Staff
I am an office team member at Tupelo Smiles and have been a friendly face at the front desk for almost 15 years! When I am not taking care of our wonderful patients, you will find me spending quality with my family on our farm in Southeast Lee County … hopefully with a good book in hand!
Janice Benton: Dental Assistant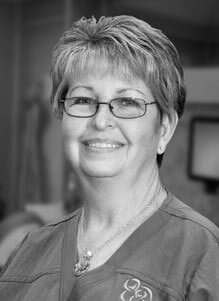 I have been part of the Tupelo Smiles dental team for 24 years and a certified dental assistant for 35 years. My husband, Joe, and I have been married for 45 years and are blessed to have two children and five grandchildren. We love to travel and currently are on a journey to see all major league baseball stadiums! When I am not treating patients, I love to spend time working in my yard.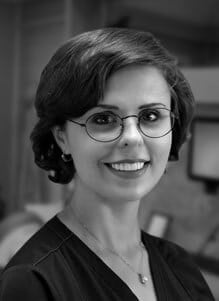 Samantha Baldwin: Dental Assistant
My name is Sam, and I have been a clinical assistant here at Tupelo Smiles for nearly seven years. My life motto is to be the sunshine in someone's cloud! I am a proud wife and mother of two beautiful girls and more than 50 animals. I cannot catch a ball to save my life, and sports are a foreign language to me. I am all about the art life and live my life in all the colors!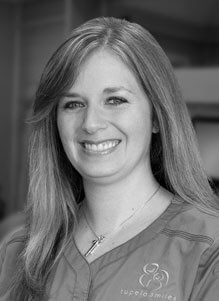 Amber Malone: Dental Hygienist and Treatment Coordinator
I have been part of the Tupelo Smiles team for five years. I am a dental hygienist and treatment coordinator, and I love every facet of my work here! My husband, Bill, and I have been married since 2006 and we have two amazing children, Cooper and Laurel. My passions are Ole Miss sports, swimming, traveling, and spending time with my family.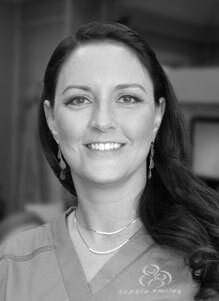 Zara Duke: Dental Hygienist and Treatment Coordinator
As a dental hygienist and treatment coordinator, I enjoy my job at Tupelo Smiles and get to work with my best friends! While my passion is spending time playing basketball with my son and softball with my daughter, decorating and cooking are my stress relievers. I prefer a cold, rainy day over summer heat any day!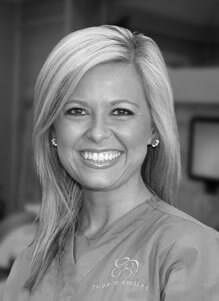 Sara Mills: Dental Hygienist
I am a dental hygienist at Tupelo Smiles and love working with patients to help them enjoy better dental health. When I am not treating patients, I am always up for a good adventure and love to travel. In fact, on a recent trip to the Virgin Islands, I learned to scuba dive! I have one beautiful daughter, Mallie Grace, who loves cheerleading and playing volleyball.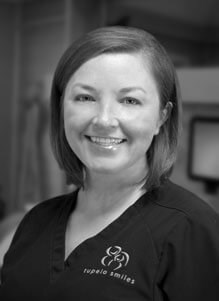 Cassie March: Dental Hygienist
As a dental hygienist, I love that I can provide the personalized care patients need to enjoy a happy and healthy smile. I have been happily married 10 years and have two young daughters, Cambri and Cagney. My passions are Pedal Life, Halloween, and scary movies! Along with being a Clemson fan, I am also a big supporter of BOTOX here at Tupelo Smiles!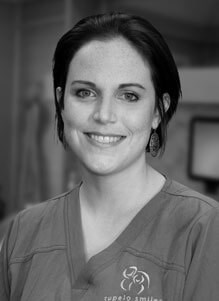 Chancis Marascalco: Dental Hygienist and Treatment Coordinator
For the last nine years, I have proudly treated patients here at Tupelo Smiles as a dental hygienist and treatment coordinator. I live with my husband (Louis), my daughter (Belyn), our cat (Oscar), and our dog (Jake). Our family loves to travel, spend time outside, ride horses, play sports, fish, and hang out with extended family and friends.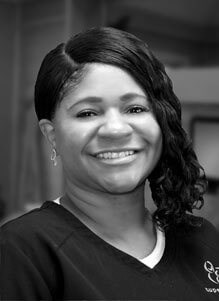 Gabby Bradley: Office Staff and Insurance Coordinator
As a "behind the scenes" team member, I help set up and verify insurance for patients, manage incoming and outgoing mail, and perform a number of other important tasks. I am blessed to have been a part of the Tupelo Smiles team for the past two years. They are my extended family! I enjoy outings with family and friends. My passions are Jesus and basketball season!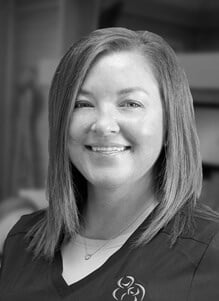 Cassie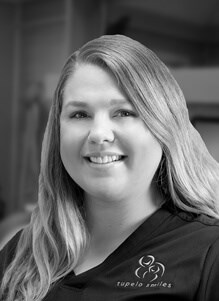 Trista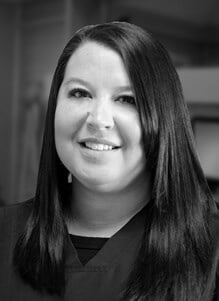 Taylor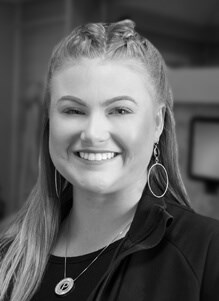 Priscilla
Related Posts