Can Porcelain Veneers Give me a Brighter Smile?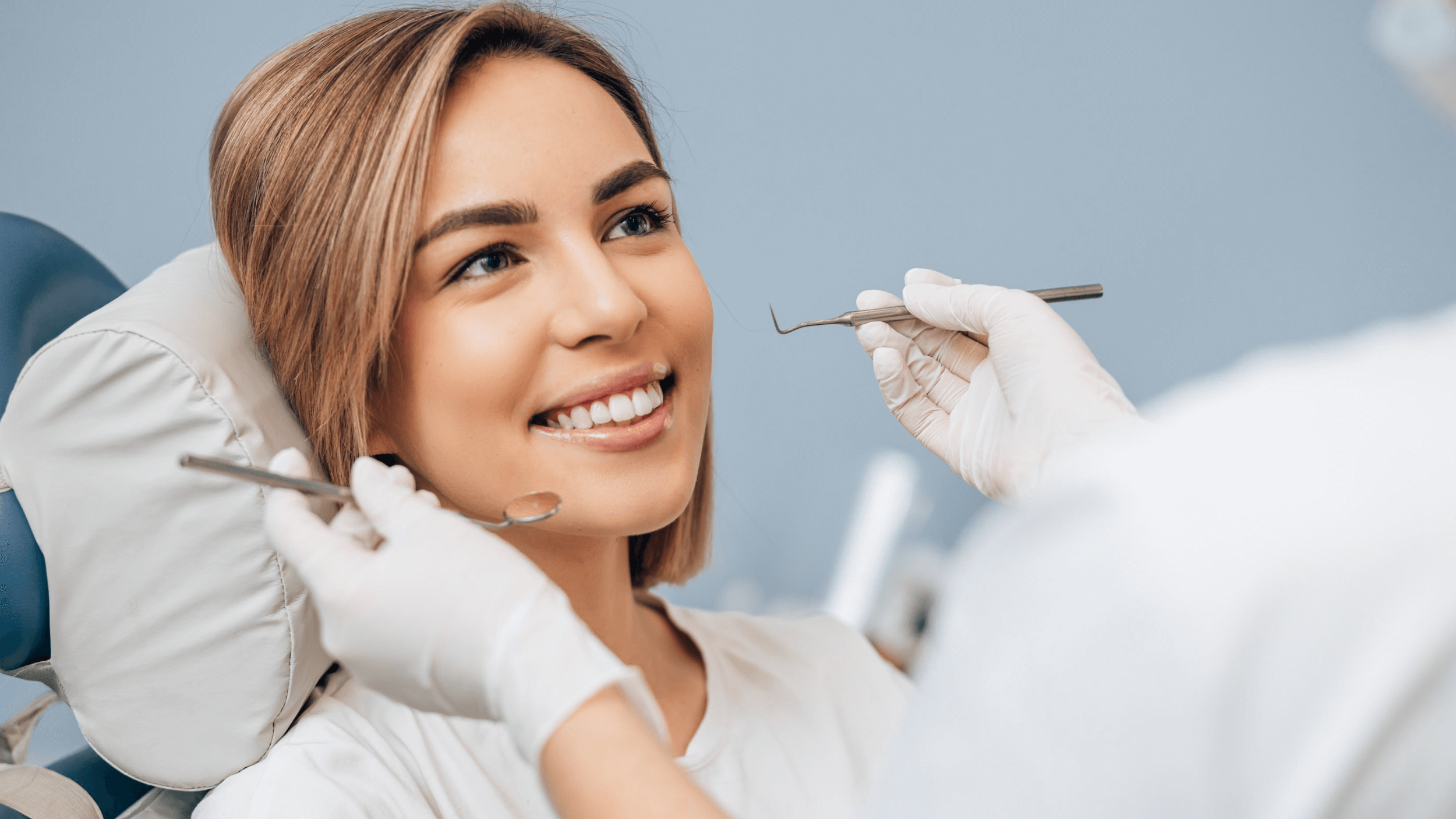 Do you feel like your smile is lackluster? Perhaps your teeth are stained or simply showing signs of aging. Many people don't realize that as you age, your teeth also start to appear older, which can give you a haggard appearance. Porcelain veneers provide patients with a brighter smile that makes them look younger and do not appear "fake."
Dr. Richard Caron, Dr. John Kenney, and Dr. Emilie Caron Russell at Tupelo Smiles offer porcelain veneers to almost instantly brighten your smile in Tupelo, MS. The cosmetic porcelain veneers are fully customized to ensure that the thin, shell-line restorations look natural and stunning when bonded to your teeth. Porcelain veneers help improve the color, size, length, and shape of your teeth, so your smile looks dazzling. At your consultation with our doctors, you'll learn if veneers are the right choice to brighten your smile.
Am I a suitable candidate for veneers?
Are you wondering if porcelain veneers are right for you? Cosmetic veneers can help mask imperfections in your smile, such as cracks, chips, discoloration, wearing, or misalignment. The porcelain veneers offered by Tupelo Smiles are custom-made to fit snugly over your natural teeth to improve their appearance. Our doctors will conduct a consultation with you to listen to your goals and help you decide if veneers are your best option. They will evaluate your oral health because, in some cases, if you suffer from gum disease or grind your teeth, then veneers might not be your best option.
All about porcelain veneers
If you are wondering if porcelain veneers will truly brighten your smile, then you'll be happy to learn that the doctors at Tupelo Smiles in Tupelo, MS use advanced imaging software and wax-ups to generate a realistic model of what your smile will look like with veneers. The dental team can also generate a wearable mockup to give you an idea of what your smile will look like with veneers so you can decide if they are the right choice for your needs.
If you decide that veneers are the perfect option to improve your smile, then our doctors will remove a small amount of enamel from the surface of your teeth so that the veneers will sit evenly when cemented in place. Additional digital impressions will be obtained of your teeth to customize the veneers at the laboratory. After the veneers have been created, our doctors will bond the veneers onto your teeth and polish the restorations, so they have a lustrous finish for a bright smile.
After placement of the veneers, you may experience sensitivity to heat and cold, but it will last only a few days. You'll care for your veneers just as you would your natural teeth with twice-a-day flossing and brushing. Veneers are highly stain-resistant, but you should still avoid staining foods and beverages to keep your veneers looking dazzling. Also, do not chew on hard objects like your fingernails or ice, which can chip or damage the veneers. You'll need to continue undergoing regular dental exams and cleanings twice a year to maintain the appearance of your veneers and your oral health.
Schedule a porcelain veneer consultation in Tupelo, MS today
If you are ready to brighten your smile in Tupelo, MS, we encourage you to schedule a consultation with Dr. Richard Caron, Dr. John Kenney, or Dr. Emilie Caron Russel at Tupelo Smiles to discuss porcelain veneers. Our doctors will listen to your goals and evaluate your oral health to determine if porcelain veneers are right for you. They will also answer any questions that you might have about the process.