Four Reasons Why Invisalign® Treatment is Considered Worth It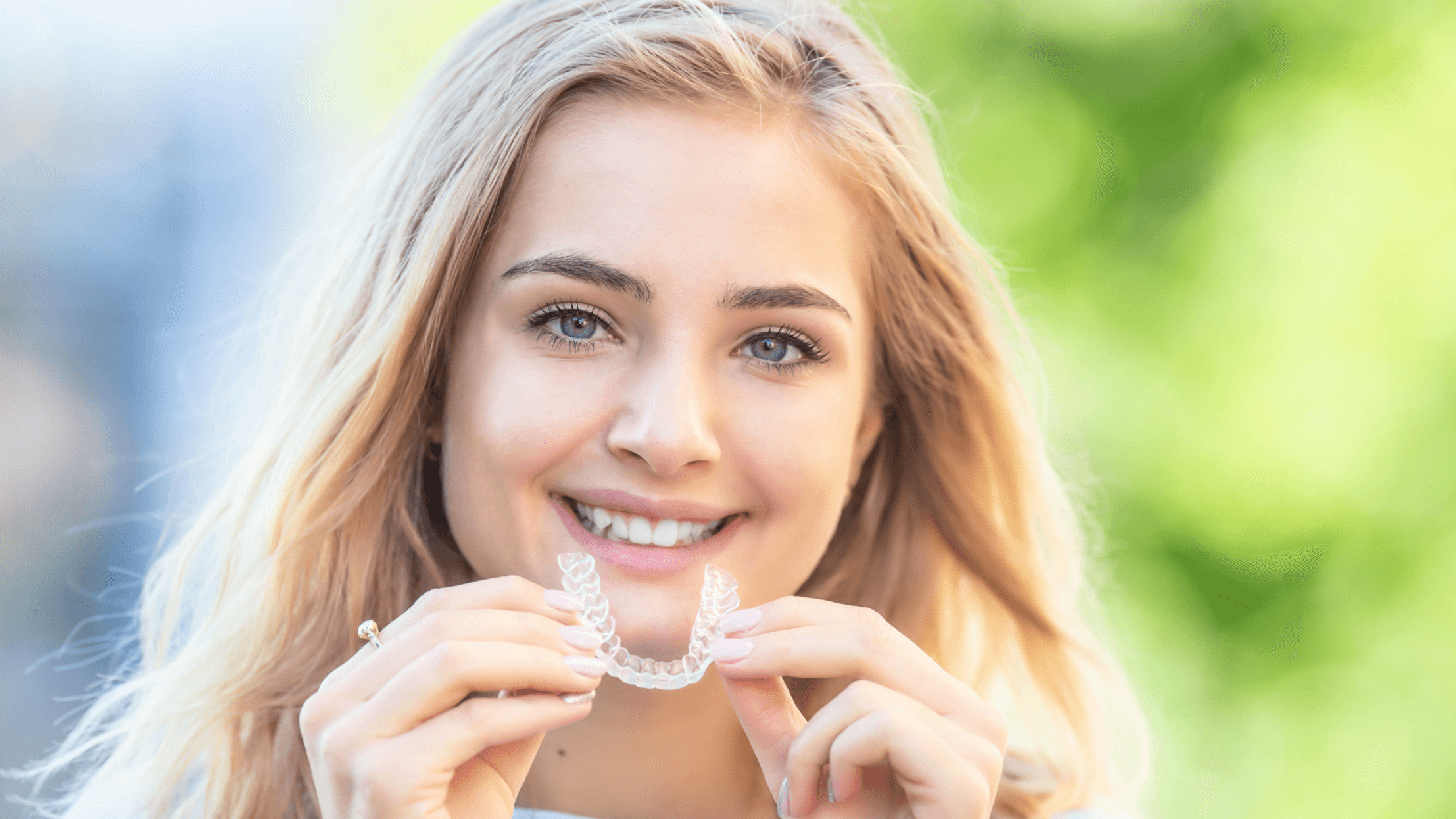 Invisalign treatment can be an optimal orthodontic option for countless patients across the age spectrum. And our skilled dental and orthodontic experts, Dr. Richard Caron, Dr. John Kenney, and Dr. Emilie Caron Russell, are thrilled to help you reap the rewards of a transformed smile and better oral health in Tupelo, MS.
These results can be yours without the inconvenience and discomfort of traditional metal braces because your Invisalign aligners routine will be faster, more efficient, and virtually painless compared to other outdated treatments. To explore your options, contact us at Tupelo Smiles.
Keep reading to learn why patients consider Invisalign aligners an optimal way to reach their goals.
Four benefits of Invisalign treatment
1) Invisalign aligners are a time-tested, clinically proven solution to many orthodontic and aesthetic ailments that adversely affect one's function, comfort, oral health, and confidence. Invisalign aligners can fix underbites, overbites, and teeth that are gapped, crowded, or misaligned, along with many other unseemly issues.
Additionally, individuals won't have to suffer for revolutionary results. Traditional metal braces must be worn all the time, but Invisalign aligners can be taken out when necessary. You should still wear them 20+ hours per day, but you will be able to remove them for mealtimes (no food restrictions), for hygiene purposes (brushing and flossing), and for special events.
2) Straight and well-aligned teeth offer a confidence-enhancing aesthetic boost and are healthier, more comfortable, and take less hassle to maintain. For example, dental misalignment can cause chaos throughout the mouth, as teeth with gaps between them may shift or migrate to fill the spaces. And this can lead to a domino effect that involves multiple teeth.
Similarly, teeth that crowd each other create tough-to-reach surfaces that are difficult or impossible to clean. As such, they can offer good spots for bacteria to congregate and spread, causing infection, decay, and, eventually, a host of other complications.
Correcting these troubles after they arise is typically costlier, more inconvenient, painful, and more time-consuming than preventing the problem in the first place. And good orthodontic health can avert future problems for you and your family.
3) Easier, faster results. Invisalign aligners are more comfortable and easier to deal with than traditional metal braces. First is the fitting process, which uses digital scans rather than messy, unwieldy impressions to offer you the most effective results. Invisalign treatment is also virtually painless, as each set of aligners only moves your teeth a fraction of an inch at a time.
You'll receive your new, customized aligners every 1 – 2 weeks to continue your orthodontic improvement. You'll also only have to visit us every 4 – 6 weeks so we can evaluate your progress. We understand that our patients have busy lives, and this means fewer office visits. Every Invisalign regimen varies, but patients can typically expect treatment times of about a year, which can be much shorter than traditional braces.
4) Invisalign aligners are nearly invisible, giving you a game-changing orthodontic option that's wonderfully discreet. So, you can enjoy accelerated results while your friends and family will likely not even notice you're wearing aligners.
Explore the many benefits of Invisalign aligners in Tupelo, MS
Invisalign treatment offers comprehensive orthodontic results for you and your loved ones without the downsides of traditional braces. Dr. Richard Caron, Dr. John Kenney, and Dr. Emilie Caron Russell have helped many patients enjoy a beautiful smile and improved dental health. And you can join that ever-growing population of satisfied patients by getting in touch today. We also welcome you to see us in person at Tupelo Smiles in Tupelo, MS.