How Long Does It Take to Adjust to Metal Braces?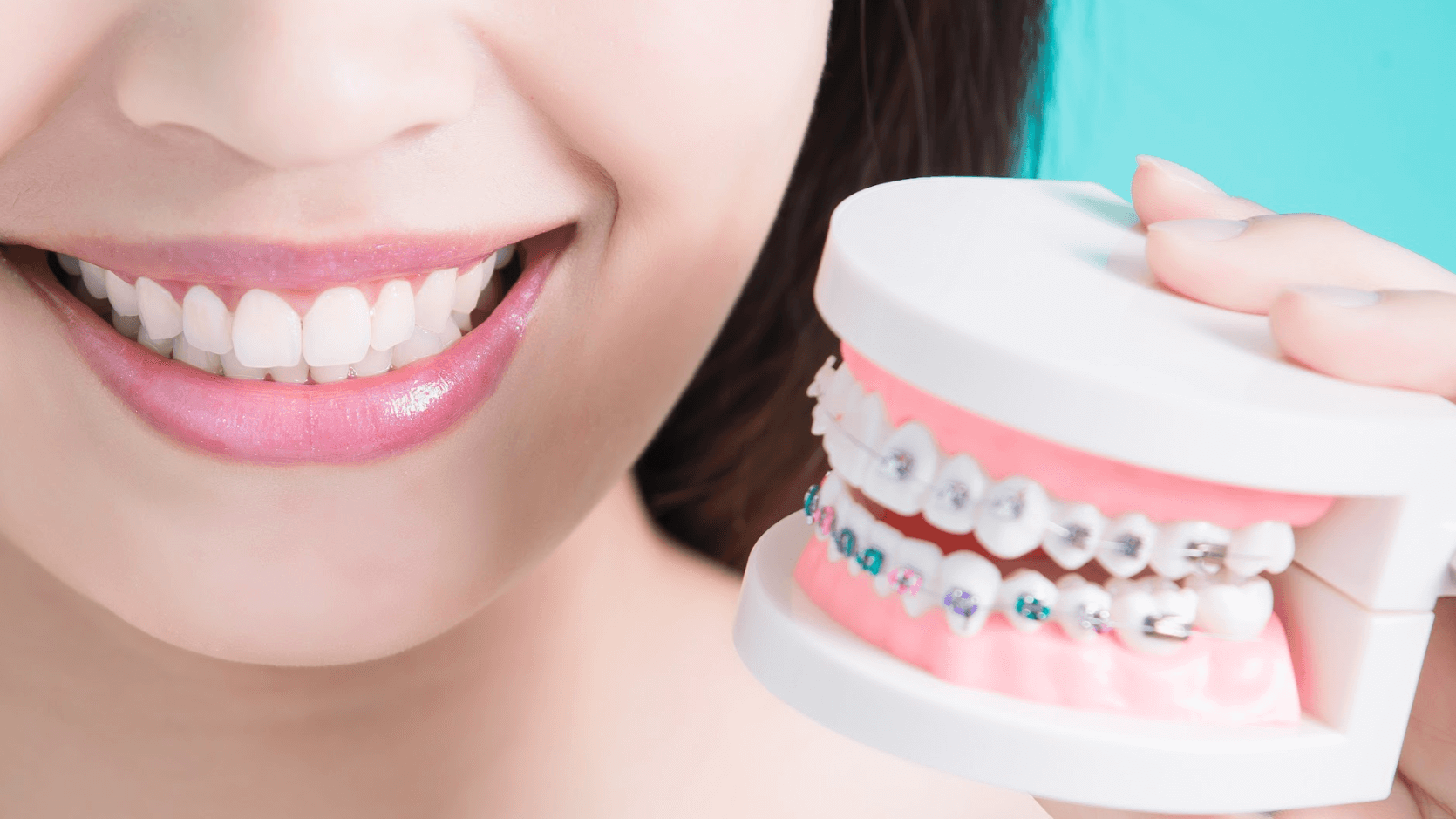 With the exciting advancements in modern orthodontics and technology, straightening your smile is easier and more convenient than ever – not to mention more comfortable. Even traditional metal braces cause little to no discomfort for most patients after a short adjustment period. At Tupelo Smiles in Tupelo, MS, Dr. Richard A. Caron and our caring team are committed to providing the most comfortable experience possible while creating the smile of your dreams with a wide range of dental and orthodontic treatments available, including traditional metal braces. Keep reading to learn more about how your braces will feel right after they're placed and how long that feeling may last.
How are metal braces put on your teeth?
During the initial placement of metal braces, a specialized bonding agent is applied to each tooth involved in the patient's orthodontic treatment plan. A metal bracket is then placed on each tooth, and a thin metal wire is run through the brackets to connect them. If desired, ceramic tooth-colored brackets can be used in place of traditional metal brackets for a more discreet look. To hold the wire in place, small elastic bands are wrapped around the edges of each bracket. With elastic bands available in virtually any color, patients often take this opportunity to customize their look, which can be changed at each appointment (every six weeks or so).
How will I feel after getting braces?
Almost immediately after having braces put on the teeth, most patients feel no discomfort. Instead, you may notice a change in the way you speak, and of course, you will feel the metal brackets and wires running along the inside of your lips. About 12 – 24 hours after braces are initially placed, it is normal to experience some soreness. Over-the-counter pain relievers, such as Motrin or Tylenol, can be used to minimize this discomfort. Some tenderness or rawness may also develop as a result of the metal brackets rubbing against the soft tissues in the mouth.
Another relatively common issue that patients experience in the first few days or weeks of having braces is a poking wire. Orthodontic wax, which can be purchased over-the-counter at your local pharmacy, can be helpful in smoothing the surface of a sharp wire until you can return to your orthodontist. Alternatively, a Q-tip can be used to gently bend the wire away from your lips or gums.
When will I get used to my braces?
Some of the most common experiences in the first days of having braces include:
Changes in speech/pronunciation
Soreness
Tenderness
Raw areas
Sharp wires/poking wires
Rough, bleeding lips
Chapped lips
Sore throat
Difficulty eating certain foods
Fortunately, these issues are typically fairly mild and resolve after about 1 – 2 weeks. Children and teens often adjust to braces even sooner. Should you have any concerns about ongoing issues or discomfort after getting your braces, don't hesitate to contact our office so that we can make adjustments as necessary. Not only do we want you to get your dream smile, but we want you to enjoy the process and feel as comfortable as possible along the way.
A straighter smile can be yours with traditional metal or ceramic braces in Tupelo, MS
There's no question that traditional braces are more convenient and comfortable than ever. If you still have hesitations about metal braces, however, we are proud to also offer ceramic braces, Invisalign® clear aligners, and other options to help meet your unique needs and goals. To learn more about your options for advanced orthodontics in Tupelo, MS, call Tupelo Smiles to schedule your private consultation with Dr. Richard A. Caron today.