School is back in session! Schedule Your Dental Check Up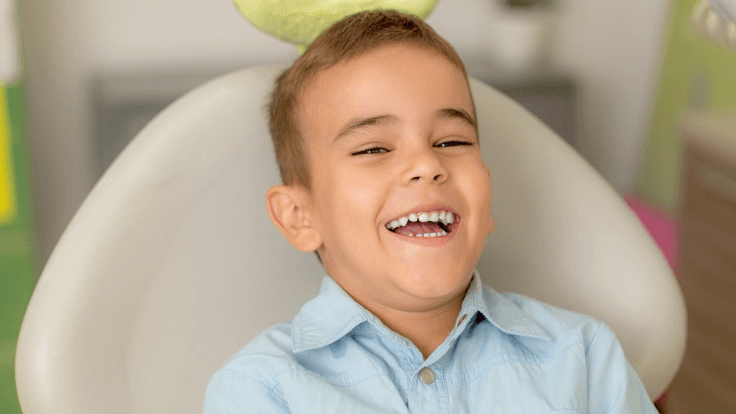 The back to school routine is about more than just pencils, books, and new clothes. It's also a great opportunity to schedule a dental check-up at Tupelo Smiles with Dr. Richard Caron, Dr. John Kenney, or Dr. Emilie Caron Russell in Tupelo, MS. Starting the new school year with a healthy smile is important, and a comprehensive dental exam can make sure that your child's teeth are ready for the upcoming school days. Children's dental health is vital, as it impacts their ability to eat, speak, and concentrate in class. Dental problems can lead to discomfort and even missed school days.
How can a comprehensive dental exam benefit your child?
When it comes to oral health, prevention is key. A comprehensive dental exam at Tupelo Smiles determines that your child's teeth are in good condition and focuses on preventive oral care. With our team of caring dentists at the helm, dental issues can be detected early, and appropriate care can be planned. Regular dental check-ups are an investment in your child's overall health and well-being. They also provide an opportunity to instill good oral hygiene habits from an early age.
What happens during a dental exam in Tupelo, MS?
During a dental exam with one of our skilled dental professionals, a thorough examination of the teeth, gums, and mouth will be conducted. This will include checking for any signs of decay, gum disease, or other issues that might affect oral health. X-rays may be taken if necessary, and a cleaning will leave your child's teeth sparkling and ready for school. Tupelo Smiles' team strives to provide your child with a pleasant and comfortable experience. Education on dental hygiene and an engaging environment also contribute to a positive experience.
How can you maintain your child's oral health at home?
Apart from regular dental check-ups, there's a lot you can do to maintain your child's oral health at home. Brushing twice a day, flossing, and maintaining a balanced diet are essential for preventive oral care. Discussing these habits during a dental exam can provide personalized recommendations tailored to your child's needs. Creating a fun and routine practice at home can make a difference in maintaining healthy smiles.
Are you ready to schedule your child's dental check-up in Tupelo, MS?
As you and your family get back into the routine of a new school year, be sure to schedule check-ups at Tupelo Smiles in Tupelo, MS. With a team of dedicated professionals like Dr. Richard Caron, Dr. John Kenney, and Dr. Emilie Caron Russell, you can rest assured that your child's oral health is in capable hands. Click HERE to schedule your comprehensive dental exam and make oral health a priority for your child. Together, we can build a foundation of preventive oral care that will serve your child for years to come.