What Teeth Issues Can be Improved with Invisalign® Aligners?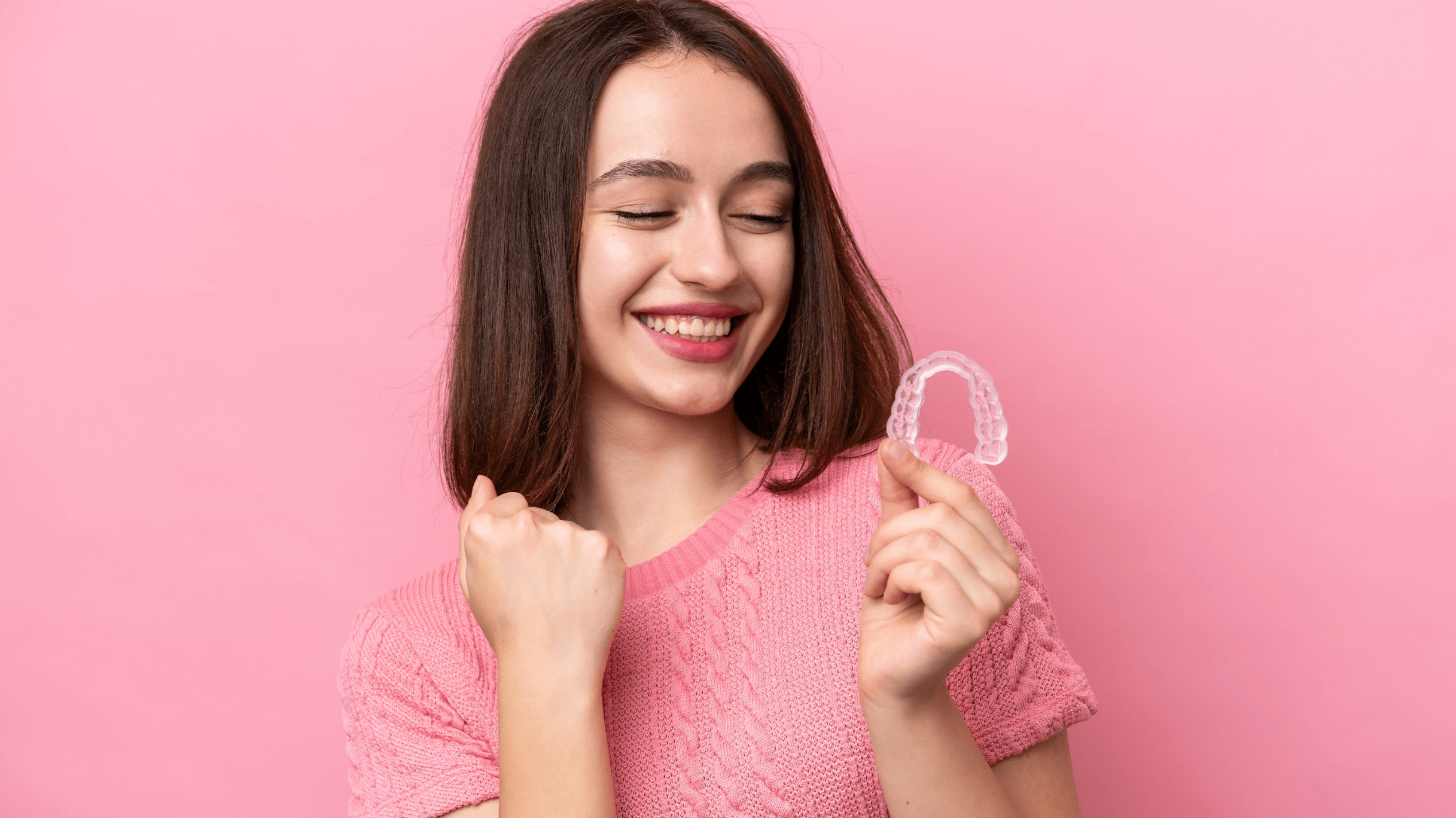 At Tupelo Smiles, Dr. Richard Caron, Dr. John Kenney, and Dr. Emilie Caron Russell help people near Tupelo, MS, achieve their dream smiles with Invisalign aligners. Invisalign treatment offers a modern approach to teeth straightening with its clear, custom-fitted aligners that are virtually invisible. The convenience and subtlety of Invisalign treatment have made it a favorite, allowing patients to undergo teeth straightening without the self-consciousness often associated with traditional metal braces.
What kind of teeth issues can Invisalign aligners address?
Invisalign treatment, expertly provided at Tupelo Smiles, is adept at correcting a range of dental issues, including:
Overcrowding: Aligning teeth properly to prevent a range of complications
Gaps: Removing spaces between teeth for a uniform look
Bite issues: Correcting overbites, underbites, and crossbites that can cause oral health problems
The comprehensive care at Tupelo Smiles ensures that Invisalign aligners are precisely customized to help address and improve specific dental concerns, promoting not only aesthetic enhancement but also long-term oral health.
What are the advantages of choosing Invisalign aligners?
Invisalign aligners offer numerous benefits, making them a popular choice for teeth straightening:
Aesthetically pleasing: The clear aligners are nearly invisible, providing a discrete treatment option
Comfort: Custom-made from smooth plastic, Invisalign aligners are comfortable and less likely to irritate your gums and cheeks
Convenience: They are removable, allowing for easy eating and cleaning
Predictability: Advanced 3D imaging technology allows you to preview your future smile and track your progress
Patients at Tupelo Smiles appreciate these benefits, as they provide a teeth straightening process that fits seamlessly into their lifestyles.
Is Invisalign treatment suitable for everyone?
While Invisalign aligners are a versatile and effective teeth straightening solution for many, they're not a one-size-fits-all solution. Adults and teens alike can benefit from Invisalign aligners, and the team at Tupelo Smiles is committed to providing personalized care. A thorough consultation at Tupelo Smiles can determine if Invisalign aligners are the right choice for you.
How do you begin with Invisalign treatment at Tupelo Smiles?
Your journey to a beautifully aligned smile with Invisalign aligners begins with a consultation at Tupelo Smiles. Dr. Richard Caron, Dr. John Kenney, and Dr. Emilie Caron Russell ensure your teeth straightening process in Tupelo, MS, is as smooth as possible. By choosing Tupelo Smiles, you're not just getting a set of aligners; you're gaining a team of caring professionals dedicated to your smile. Contact Tupelo Smiles today to find out how Invisalign aligners can lead you to the smile you've always wanted. Remember, a confident smile can be just an appointment away.